8+ million views

6200+ event attendees

65% go on a second date

160+ show contestants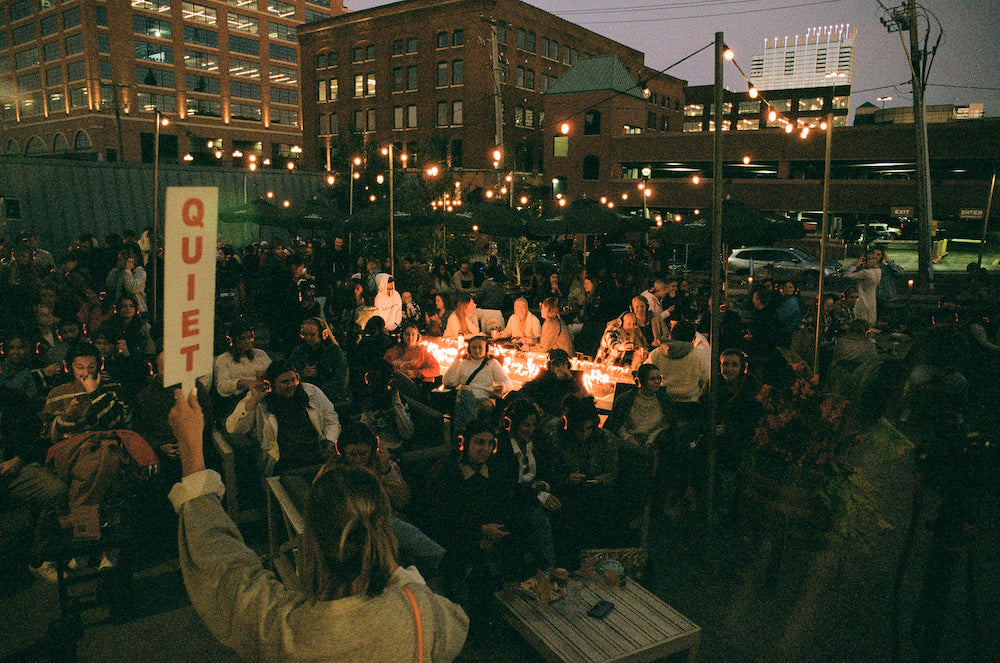 A Match Made Every Night
Kings & Kweens: The Date Night Podcast (The DNP) is the premiere blind speed dating show offering authentic conversations in venues across the country.
Learn More
"The DNP is reimagining the Minneapolis dating scene. It's brought first dates to life, creating both out-of-the-box entertainment and unique romantic connections. I've laughed, I've cried, and I've laugh-cried. It's made first dates seem so much more approachable and all the more fun." - Layna D.
"Not only did my watch register my on stage heart rate as a workout, I also might have met the person I spend the rest of my life with by going on the show! I wonder if we could get a sponsored wedding… DNP = 5/5 stars." - Emma M.
"Incredibly fun evening whether you're up on stage or in the crowd. Life is too short, sign up, take a chance and see what happens!" -Matt P.
"You can freely and openly judge other people and their dating choices with friends, avocados, and drinks. Shit's fire." - Amy I.
"Looking for something fun to do on a weekday? Come watch entertaining (and sometimes embarrassing/cringey) blind dates, debrief the dates with your friends, and relax knowing it's not you on the stage!" - Jeanna L.
FAQs
What is The Date Night Podcast?

Kings & Kweens: The Date Night Podcast is a speed dating show produced by The Backpocket productions where a single person (King/Kween/Royalty) is matched up on three consecutive BLIND dates. At the end of each episode, the King/Kween/Royalty will pick a winning contestant for a second date. Follow along each episode with our host, Cade Calvert, as you will hear dates that will make you cringe, laugh, and remind you that true love does exist.
How do I sign up to be on the show?

Right here on the site! Head to this "link" to put your hat in the running. Our casting producers will be in touch with you typically within 24-48 hours!
How do I become a king/kween/royalty?

Our casting team determines who will be headlining the show each night. We will conduct video calls with everyone who's signed up and move forward with selections based on your call, personality, and ability to handle the spotlight.
When will I know if I am casted for the show?

We will be in contact with you after your casting call closer to the date of the episode(s) you are being casted for. If you are NOT contacted and episodes are airing, there is a good chance you were not casted for this season. HOWEVER, that doesn't mean you couldn't be on a future episode - always feel free to reach out to a casting producer if you have any questions.
Are you guys a live show?

Yes, we stream every show, on Twitch, LIVE!! Send this "link" to your friends, so they can follow along in real time.
When is the next event?

Follow us on Instagram to stay up to date when our next events are happening.
Why are people wearing headphones?

This is one of the most unique parts of our show. We use the headphones to distribute the audio of the dates. We like utilizing headphones over a typical PA because it provides a more intimate setting for the date.
How can I get tickets?

Your ticket to the show is a pair of headphones! These are paid for at the entry to the venue (or sometimes compensated by the venue).
Are you guys a podcast?

Yes! You can find all available episodes where ever you listen to podcasts by searching "Kings & Kweens: The Date Night Podcast".